A New Business Adventure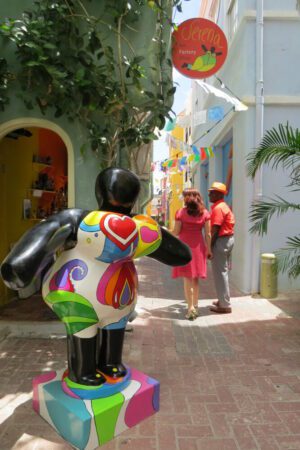 Downtown Management Organization (DMO) realized that the historical downtown city of Punda, Willemstad, was losing attraction and focus. Therefore they wanted to attract more people to visit and shop in Punda, Willemstad.
They came up with a concept to bring in local artists into downtown, and have them open up a shop. Serena's Art Factory decided to take a chance and opened their first official shop.
Because local artists were suddenly moving into downtown, the idea of an art alley could sooner be made a possibility. The artists took it upon themselves to make this a reality, and opened the first art alley on Curaçao.