By chance Serena was present at the location where Miss Curaçao 2017, Chanelle de Lau, was having a photo shoot. There she decided to take her chance and go introduce herself as Miss Chichi®. These ambassadors for Curaçao immediately connected with one another, and a great  friendship was born. Together they collaborated to create the custom made Chichi® dressed in a kimono, which Chanelle would later take to Japan to be auctioned off for charity. Although in 2009 Chichi® went for the first time to the Miss Universe competition. In 2018 Chanelle went back to Japan and then she was able to meet the person who bought the kimono Chichi® the previous year.
Yuchi®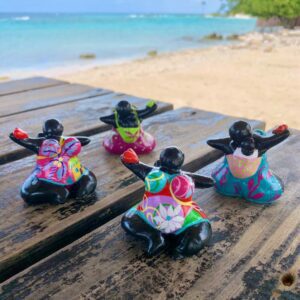 Serena had been thinking for a long time to create a younger figure, which will stand for either the youngest sibling or a child. As mother's day 2017 was approaching, Serena decided to launch a special small sized Chichi® that has a baby on her back and a heart in her hand, to represent the love they share.
Then she continued to work on the individual child sculptures, which she would name Yuchi®. Yuchi® also comes in various positions as Serena wanted to show how mothers within different cultures would carry their child.
True Role Models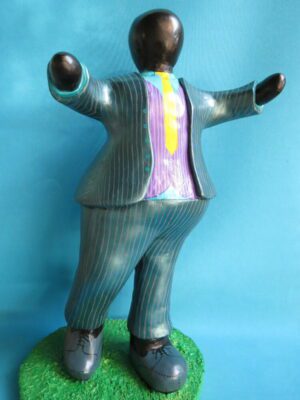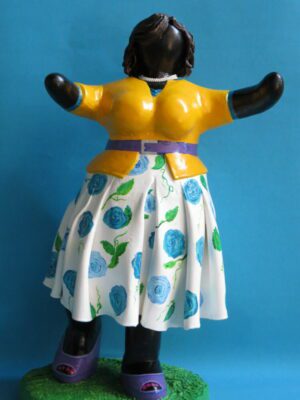 Serena's team has always been a fan of the Obama family,
and President Obama himself. The team believed that they represent a real life Chichi® and Bubu®. Because of the values and pride they brought to their family and country. They truly stood for the responsibility of an elder brother and sister. When his departure from office was nearing, Serena decided to create a homage to the president and first lady, and made a large Chichi® and Bubu® presidential couple. This couple will be donated to the Barack Obama Presidential Library in Chicago.